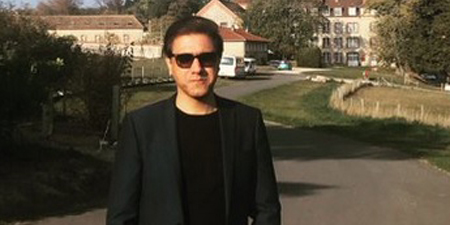 JournalismPakistan.com July 12, 2020


ISLAMABAD—Salman Masood, editor of daily The Nation, said an unknown person intruded into his house on Friday night, disabled one of the CCTV cameras, and fled when spotted.
In a tweet, Salman, who also is correspondent of The New York Times in Pakistan, said: "A personal update — An unknown person intruded into my house around 2 a.m. Friday night. He managed to disable one internal CCTV camera. He wore a hands-free in one ear and held the phone in a way that seemed he was in contact with someone else."
He added that the person spent some time at his home and fled when spotted by a family member. Masood has registered a complaint with the Islamabad Police.
"After spending some time downstairs, he came upstairs but was spotted by a family member, who alerted the whole house. However, the intruder managed to escape. I have filed a complaint with Islamabad Police. Hopefully, the culprits will be caught."
He also shared the pictures of the place from where the intruder came in.
In January 2016, paramilitary Rangers raided Masood's home in Islamabad. The raid was conducted without any documents or search warrants. They asked if he had any hidden weapons.
Photo: Twitter (@salmanmasood)