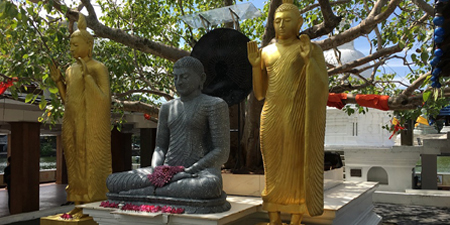 JournalismPakistan.com April 04, 2019


Sri Lankan artist and writer, Shaktika Sathkumara was arrested on April 3, after posting a short story on Facebook.
The International Federation of Journalists (IFJ) and its affiliate the Free Media Movement (FMM) have strongly criticized the arrest of Sathkumara and demand authorities end arbitrary detention.
Polgahawela police arrested Shaktika Sathkumara after it was deemed that the Facebook post disrespects the Buddhist philosophy under the International Civil and Political Rights Charter. Police will detain Sathkumara until April 9.
FMM noted that when Sri Lanka signed the said International Civil and Political Rights Charter the promise given to the people of the country and the International community was that freedom of expression would be further strengthened and protected through the charter.
FMM convener Dodawatta said: "It is clear that this particular charter challenges the freedom of expression. When there is an issue with the content of a piece of art, it cannot be judged by a single point of view. However, it is clear that the government has disregarded this when taking the decision. The Free Media Movement has pointed out in many previous occasions that the government, when deciding on pieces art and literature and the likes of independent thinkers, has repeatedly violated the freedom of expression. The Free Media Movement once again appeals to all state officials not to proceed with this kind of arbitrary action."
The IFJ said: "The arrest and subsequent detention of Shaktika Sathkumara violate freedom of expression in Sri Lanka. We demand the immediate release of Sathkumara and for the charges to be dropped. Freedom of expression must be guaranteed; laws and conventions cannot compromise this." – IFJ media release