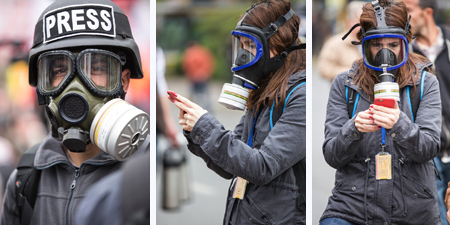 JournalismPakistan.com January 05, 2018


ISLAMABAD - A sub-committee of the Senate Standing Committee on Information, Broadcasting, National History and Literary Heritage Thursday decided to prepare a draft for the Journalists Safety and Security bill by January 12 and present it to the main committee for further deliberations and finalization.

The meeting of the sub-committee was held here under the convenorship of Farhatullah Babar. It was attended by Nehal Hashmi, Khushbakht Shujat, Minister of State for Information Broadcasting, National History and Literary Heritage (IBNH&LH) Marriyum Aurangzeb, Secretary IBNH&LH Sardar Ahmed Nawaz Sukhera and representatives from journalist unions and media owners.

Farhatullah Babar said that protection and safety of media persons was a critical issue as several working journalists had lost their lives in the line of duty. He said that protection of the media persons should be top priority of the proposed bill as welfare related issues were covered in other laws.

He said that it was a good sign that the government had decided to hold further consultations on the bill before its approval from the cabinet. He said that there was need to have a mechanism for protection of the media persons and a special public prosecutor should be appointed for trial of the accused.

He said that as the Senate elections were due in March, the term of the present committee would end by then and it was necessary to reach a consensus on the bill by the end of next month.

Nehal Hashmi called for fast-track preparation of the draft because if it was not finalized before the Senate elections, it could be delayed till August.

President Pakistan Federal Union of Journalists (PFUJ) Afzal Butt said that the role of media house owners regarding finalization of the bill was negative.
Nasir Malik, a representative of PFUJ said that it was the responsibility of the media owners to provide the working journalists with protective gear.

Executive Director Freedom Network Iqbal Khattak said that risk could be minimized by providing protection to the media persons working in high-risk areas. He said that the government, media houses, and journalists should deliberate to define their respective role in the protection of journalists.

Representatives of the All Pakistan Newspapers Society and Pakistan Broadcasters Association also attended the meeting.- APP