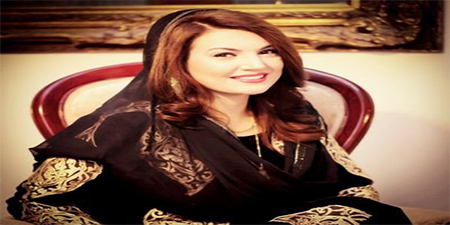 JournalismPakistan.com October 15, 2021


ISLAMABAD—Syed Zulfi Bukhari, a former advisor to the prime minister, tweeted a video message of Reham Khan, the premier's former wife. She recants all allegations against Bukhari while agreeing to pay libel damages and court legal costs.
In his tweet, Zulfi Bukhari said, "Truth always wins! Upon court orders Reham Khan publicly apologises and pays damages for her lies."
A written apology by Reham Khan was also posted on Twitter. However, he also added that the day is not far "certain media persons spreading lies@fake news can be taken to task."
Reham Khan had alleged that Zulfi Bukhari made money from illegal and fraudulent means and that he and the prime minister tried to sell the Roosevelt Hotel, owned by PIA, in Washington. The allegations were made in a video by Reham Khan on her YouTube channel in December 2019, besides forwarding tweets that alleged corruption by the advisor.
"These allegations were false and untrue. Zulfi Bukhari, as I now understand, was not involved in any corrupt pan with the Prime Minister of Pakistan to sell or acquire the Roosevelt.
In his tweet, Zulfi Bukhari announced to take on the former commissioner of Rawalpindi for alleging his involvement in changing the design of the Rawalpindi Ring Road project, which increased its cost. Zulfi resigned in May this year after his name was mentioned in the scandal.
Photo: Twitter (@RehamKhan1)