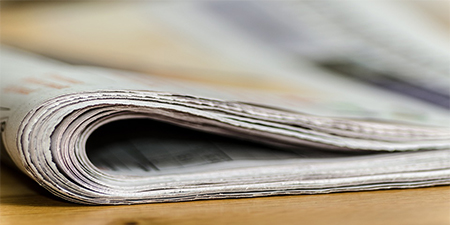 JournalismPakistan.com September 21, 2023


ISLAMABAD—The All Pakistan Newspaper Society (APNS) Thursday placed advertisements in all leading dailies about reading newspapers.
The ads have been published in the run-up to the National Newspaper Readership Day, falling on September 25. In 2019, the APNS declared this day as the National Newspaper Readership Day to promote newspaper reading.
The ads in the newspapers say, "We don't cover up the facts, We just uncover them."
A Gallup Pakistan survey in November 2022 found that 90 percent of people did not spend any time reading the newspaper. Of those who do read newspapers, according to the survey, 5 percent spent one hour while 2 percent read dailies for two hours.