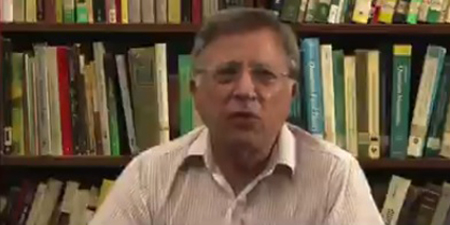 JournalismPakistan.com July 12, 2020


ISLAMABAD—Rejecting the allegations of columnist Haroon Rashid against him, Professor Hoodbhoy said he could do nothing but laugh at them as vacuous and baseless.
"As a reaction what one can say but laugh," Hoodbhoy said in a video interview. However, he wondered how a person on a television program with reach to the whole country could slander anybody and get away with it.
In his talk show Muqbil on 92 News, Haroon Rashid said Professor Hoodbhoy, who was fired from his job at FC College, Lahore, worked for the US Embassy. He alleged that he had worked against the interests of the country since 1985.
Hoodbhoy said that if he had been a spy for the spy agencies of the US, Israel, India, and Afghanistan, he would have been a wealthy man. He added that he could provide a trail of whatever he has earned to the Federal Bureau of Revenue (FBR).
Towards the end of the video, on a lighter note, he adds that if there is hidden wealth in his name, he would be happy to discover it and share half of it with Haroon.