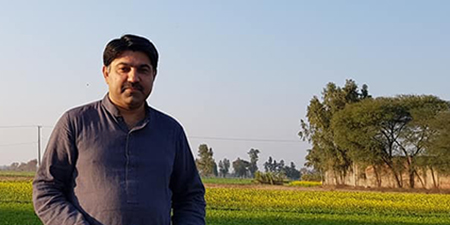 JournalismPakistan.com September 08, 2021


ISLAMABAD—The Pakistani government is looking to create what has been widely perceived as a new 'headquarter of censorship' in the shape of a proposed centralized media regulator [PMDA] even as the media, civil society, legal community and political parties have rejected the proposal and vowed to resist it, renowned journalist Adnan Rehmat (pictured) wrote in Arab News.
"Even with Pakistan's tradition of discouraging free speech and browbeating of media, these new provisions, if they come to pass in the shape of PMDA, would be akin to the country passing the rubicon into established authoritarianism, thereby rendering democratic pretensions a state of farce," he noted.
According to the writer, Pakistan must abandon any anti-democratic approach to diversity and pluralism in media narratives.
"The government should restrict any influence on public narratives to using state media only and leave independent media alone to allow pluralism and democracy to flourish," he concluded, emphasizing that "The PMDA will effectively take Pakistan back to pre-2002 days when only state media existed singing the praises of the government."
Photo: Facebook (Adnan Rehmat)