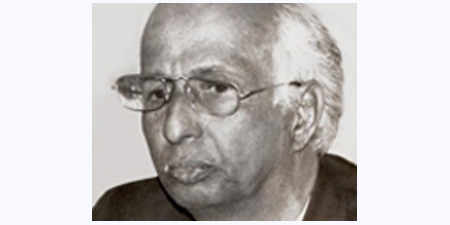 JournalismPakistan.com September 05, 2020


ISLAMABAD— The Pakistan Federal Union of Journalists (PFUJ) paid rich tributes to one of the most upright journalists of Pakistan, Mr. Nisar Osmani, on his 26th death anniversary.
PFUJ President Shahzada Zulfiqar and Secretary-General Nasir Zaidi, while hailing his services for the journalist community and his fight for their rights and press freedom, said that he would be remembered in all times to come.
"Mr. Nisar Osmani was a man of principle with an unbending passion for press freedom and rights of the downtrodden segments of the society."
They said that such journalists are a beacon of light for the entire community, as they never surrendered, even during the worst of times, including the dictatorship of General Zia-ul-Haq. "We shall follow the footsteps of Mr. Nisar Osmani and uphold standards of journalism and media freedom, set by our seniors as we are duty-bound to safeguard those standards," they added.
He joined the daily Dawn as a stringer in 1953 and became the bureau chief when Dawn established its full-fledged bureau in Lahore. He retired in 1991 but remained associated with the newspaper as special correspondent.
Mr. Osmani emerged as an upright progressive journalist and trade unionist during the Ayub era of 1960s. He was elected to various offices including President of Punjab Union of Journalists and PFUJ. He was a founder member of HRCP, had been its vice-chairman and was on its council. For his fearless criticism of the governments of the day, Mr. Osmani was sent behind bars a number of times.
For three distinct periods of Pakistan's current history, the Ayub era, Z.A. Bhutto's rule and then General Ziaul Haq's decade of martial law, Mr. Osmani's stentorian voice continued to echo above the others' in newspaper columns and in the rulers' encounters with the press. He was unsparing even of the elected governments whether or not they had the sense to heed his timely admonitions. He was throughout a devoted democrat and a journalist par excellence.