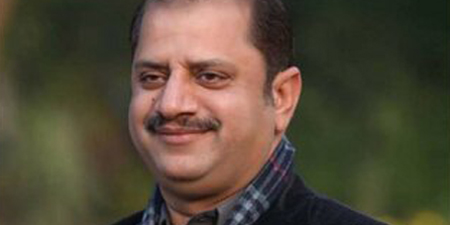 JournalismPakistan.com June 06, 2018


ISLAMABAD – The Pakistan Federal Union of Journalists (PFUJ) has expressed strong reservations over the dubbing of some senior journalists as 'anti-state elements' by the director general Inter-Services Public Relations (ISPR) on charges of sharing some tweets on social media platforms.
In a joint statement issued on Wednesday, PFUJ President Afzal Butt (pictured) and Secretary-General Ayub Jan Sarhandi rejected the charges and termed them baseless and uncalled for.
They said that the Article 19 of the Constitution guaranteed the freedom of expression to the citizens of Pakistan. The statement said that one may have the right to disagree with a particular statement, remark, opinion, and view but it cannot be painted as 'unpatriotic business.' This is unprecedented on part of a national security wing, the statement said.
The PFUJ leaders called on the ISPR to withdraw its statement against the journalists. "This move on the part of the ISPR during its briefing has put the lives of journalists in danger. Such blaming in the past deepened the crisis and barred the flow of information and caused irreparable damage to national interest and unity."
Photo: Twitter (@Afzalbutt01)