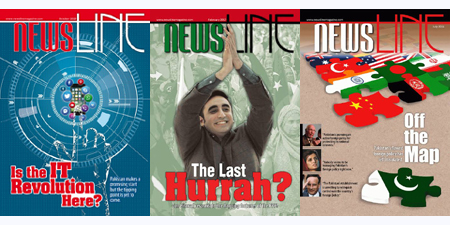 JournalismPakistan.com October 30, 2019


ISLAMABAD — Monthly magazine Newsline will close down from November 30, its editor Rehana Hakim announced.
"Just to let all the wonderful and supportive people who were part of the Newsline journey and experience that began with its first issue on July 1, 1989, that Newsline will be ending its memorable and eventful journey on November 30," Rehana said.
Newsline is the second major monthly magazine to announce closure after Herald did two months back.
She said the magazine is ending its publication because of financial constraints. "The Hum Network cites financial constraints as the reason for closing down the magazine. The December 2019 issue will be our last."
Rehana, who has been the editor-in-chief of Newsline since 1996, said it is a painful decision. "Truly heartbreaking for all of us who began this journey with our dearest friend, mentor, and guide, Razia Bhatti. So sorry Razia, we tried our best."
Razia Bhatti started Newsline in 1989. In her first editorial of Newsline, Razia said: "A free press is both a nation's defence against authoritarianism and a government's defence against complacence."
Columnist Zahid Hussain termed the closure sad news. He tweeted, "Sad news. Newsline is closing down. End of 30 year long journey."