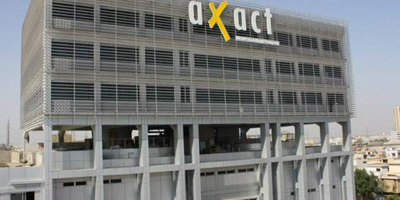 JournalismPakistan.com May 06, 2016


ISLAMABAD - The Supreme Court of Pakistan has ordered the Federal Investigation Agency (FIA) to move out of the offices of country's largest media house within one month.
The court held a hearing on the frozen bank accounts of Pakistan's leading IT Company Axact and on FIA's illegal seizure of its office buildings and ordered FIA to complete forensic audit of the IT company and move out of its offices within one month.
The Supreme Court also strictly directed Attorney General of Pakistan to produce a detailed report on why Axact's bank accounts had been frozen.
Justice Gulzar Ahmed, who chaired the hearing noted that FIA could only freeze a bank account, if being used for illegal operations and that it could not use Axact's offices as a guesthouse.
The Justice also asked the trial court not to pass any ruling on Axact's frozen bank accounts until the next hearing in the Supreme Court.
Meanwhile, the Supreme Court severely admonished FIA's investigation officer commenting that Axact's offices were not constructed to serve as agency's living quarters.
During the hearing Axact's lawyer informed the two-member bench – including Justice Gulzar Ahmed – that FIA was still occupying the IT Company's office and that its bank account had not yet been unfrozen on purpose.
Due to shortage of time the hearing was adjourned for two weeks.
FIA officials have been using Axact offices illegally as their guesthouse for the last 11 months.
Axact is the parent company of BOL News, a channel widely believed to have been victimized by the government in connivance with some big media houses.