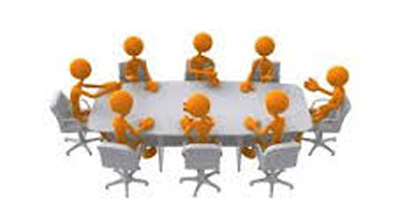 JournalismPakistan.com January 29, 2015
ISLAMABAD: The Rawalpindi-Islamabad Union of Journalists (RIUJ) has constituted two committees to resolve issues of non-payment of salaries to Capital TV staff and pending dues of some journalists with daily Jinnah.
According to a press release issued Thursday, the RIUJ said the committees would first try to resolve the issue through dialogue with the Capital TV and daily Jinnah managements but if the efforts proved futile, the union would launch a protest campaign against the organizations.
This was decided in a meeting of the RIUJ at the National Press Club. "We will not allow media owners to usurp rights of our fellow journalists and all possible efforts will be made to resolve the issues," the union said in the press release.
RIUJ President Ali Raza Alvi will head a four-member committee to get outstanding dues of daily Jinnah journalists while Bilal Dar, RIUJ General Secretary, will head another committee to resolve issue of Capital TV journalists' salaries.
Bilal Dar told JournalismPakistan.com that some journalists were sacked by daily Jinnah management but they were denied their due rights in accordance with the Wage Board Award.
"Implementation Tribunal for Newspaper Employees has given a verdict in favor of the daily Jinnah's sacked workers but even then the management is not ready to disburse the dues," he said.
Dar said that Capital TV has also not been paying salaries to their employees for some months; "so we want to help our colleagues in getting their salaries."