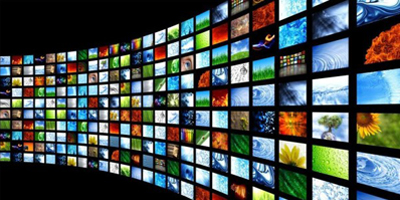 JournalismPakistan.com November 26, 2014
ISLAMABAD: The government has spent more than Rs500 million on advertisement on television channels and radio stations since June 2013, the National Assembly was told Wednesday.

During the Question Hour, PPPP's legislator Nafisa Shah asked about the total expenditure incurred on the government advertisements made through electronic media during 2013-14. She also inquired if the channels have been paid.
"The total expenditure incurred on the government advertisements on electronic media during the period from 1-7-2013 till date is amounting to Rs505,224,819," Minister for Information, Broadcasting and National Heritage Pervaiz Rashid informed the Lower House.

About the channels getting the money, the minister said Press Information Department scrutinizes the electronic media bills. Payment is made to advertising agencies for paying it off to TV channels, the minister added.

He also placed before the House a list detailing payments under process to the channels. The leading channels have the large share of the government advertisements - Geo News (Rs26,854,960), Express News (Rs29,893,797), ARY News (Rs17,186,585), DawnNews (Rs21,600,046), Dunya News (Rs19,490,683), Saama News (Rs18,328,167), Abb Takk (Rs2 2,726,841). On the other hand PTV Bolan got only Rs12500 for government ads, PTV Home (Rs183, 455) and PTV News (Rs6,404,354).

The list:
| | | |
| --- | --- | --- |
| Sr. No | Channel | Amount (in Rupees) |
| 1. | Aaj TV | 1 7,907,630 |
| 2. | AbbTakk | 2 2,726,841 |
| 3. | ARY Digital | 374,500 |
| 4. | ARY News | 17,186,585 |
| 5. | ARY TV | 2,963,333 |
| 6. | ARY Zauq | 63,000 |
| 7. | ATV | 4,656,650 |
| 8. | AVT Khyber | 4,319,032 |
| 9. | AVT News | 616,000 |
| 10. | Awaz TV | 1,203,141 |
| 11. | Business Plus | 1,013,600 |
| 12. | Capital TV | 7,974,908 |
| 13. | Channel 5 | 2,492,000 |
| 14. | City 42 | 385,000 |
| 15. | CNBC News | 1,154,440 |
| 16. | CNBC TV | 585,958 |
| 17. | Dawn News | 21,600,046 |
| 18. | Din News | 105,000 |
| 19. | Dunya News | 19,490,683 |
| 20. | Express News | 29,893,797 |
| 21. | FM-100 | 984,900 |
| 22. | FM-101 | 603,000 |
| 23. | FM-103 | 1,055,250 |
| 24. | FM-105 | 46,160 |
| 25. | FM-106.2 | 1,407,000 |
| 26. | FM-89 | 1,407,000 |
| 27. | FM-93 | 301,600 |
| 28. | FM-94.6 | 1,055,250 |
| 29. | FM-99 | 417,750 |
| 30. | Geo News | 1,260,000 |
| 31. | Geo News | 26,854,960 |
| 32. | Geo Super | 960,000 |
| 33. | Hum TV | 4,469,500 |
| 34. | Jaag TV | 713,440 |
| 35. | Khyber News | 3,312,236 |
| 36. | KTN News | 9,172,306 |
| 37. | Masala TV | 74,900 |
| 38. | Mehran TV | 2,991,427 |
| 39. | News One | 218,680 |
| 40. | PTV Bolan | 12,500 |
| 41. | PTV Home | 183,455 |
| 42. | PTV News | 6,404,354 |
| 43. | QTV | 63,000 |
| 44. | Rohi TV | 375,921 |
| 45. | Royal News | 11,900,536 |
| 46. | Royal TV | 391,416 |
| 47. | Roze News | 1,500,000 |
| 48. | Roze TV | 948,158 |
| 49. | Sama TV | 18,328,167 |
| 50. | Sindh TV | 2,164,610 |
| 51. | SohniDharti | 149,800 |
| 52. | TV One | 1,601,250 |
| 53. | Uruj TV | 370,000 |
| 54. | Vsh TV | 1,138,166 |
| 55. | Waqt News | 7,551,039 |
| 56. | Wash TV | 2,933,859 |
| | Total | 240,033,734 |