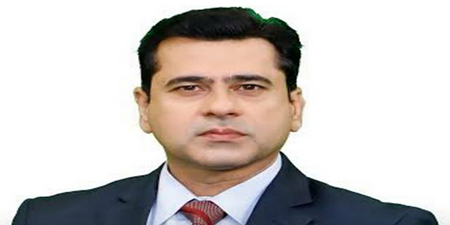 JournalismPakistan.com May 22, 2023


LAHORE—Punjab Inspector General Dr. Usman Anwar informed the Lahore High Court (LHC) on Monday that there is no trace of journalist and vlogger Imran Riaz Khan at any police department in the country.
Imran has been missing since his arrest at Sialkot airport on May 11, amidst the protests that followed the arrest of the PTI chairman.
During today's hearing, where a plea was being heard for Imran's recovery, the LHC expressed disappointment as the police failed to present the journalist before the court. This comes after previous directives from the court to Punjab Police to find and present Imran.
Imran's lawyer revealed that a writ petition was filed on May 12 after the LHC had directed the attorney general to present Imran before the court on the same day. However, the orders were not followed, and the Sialkot police were given a 48-hour deadline to recover Imran.
A first information report (FIR) was registered on May 16 at Civil Lines Police Station, based on a complaint filed by Imran's father, Muhammad Riaz. The FIR was lodged against unidentified persons and police officials, invoking Section 365 (kidnapping or abducting with intent secretly and wrongfully to confine a person) of the Pakistan Penal Code.
During the hearing, LHC Chief Justice Muhammad Ameer Bhatti questioned the progress made in the case. In response, the Punjab Inspector General stated that Imran Riaz Khan was not wanted by their department and suggested summoning the relevant agencies that had requested a police van.
Expressing concern, the judge warned the Punjab IG about the consequences if he failed to provide information regarding the efforts made to locate Imran. The IG mentioned that a meeting was held on Sunday, attended by representatives from all relevant agencies, but no police department across Pakistan had any information about Imran Riaz.
Seeking assistance, the Punjab IG urged the court to direct the secretaries of the interior and defense ministries to support the police. The judge agreed to grant more time and emphasized that the court had been actively working towards Imran's recovery. He would hold all responsible parties accountable if any harm befell Imran.
Imran's lawyer, Azhar Siddique, revealed that one of the individuals involved in the raid on the journalist's residence was also among those who apprehended him at Sialkot airport.
The Lahore High Court Chief Justice stated that an order regarding today's proceedings would be issued. (This news story is based on information reported by Dawn newspaper).