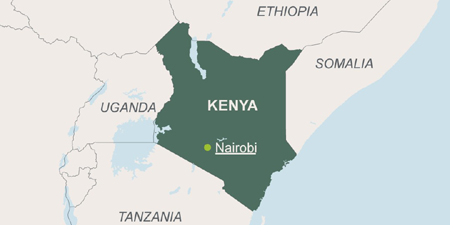 JournalismPakistan.com February 01, 2018


NAIROBI - Three Kenyan journalists said on Thursday they spent the night in their newsroom in fear of arrest, watching plainclothes policemen camped outside, and that their lawyers would file court petitions in the morning seeking to ensure their freedom.
Their station, NTV, was one of three independently owned stations shut down by Kenyan authorities on Tuesday after they broadcast live coverage of an opposition ceremony symbolically "swearing in" opposition leader Raila Odinga.
"We were doing our job, we had the right to do this, and if I was to do it again, I'd do it the same way," NTV senior anchor and reporter Ken Mijungu told Reuters after an anxious night spent conferring with lawyers and wondering if police would appear with arrest warrants.
He said his colleagues, Larry Madowo and Linus Kaikai, had all been independently warned by security sources on Wednesday that their arrest was imminent.
In the early evening, when men they believed were plainclothes police appeared outside their office building, they were advised by the station's management to stay inside.
By morning, the men were still in their newsroom.
"Our head of security said he has reason to believe they have gone for reinforcements," said Madowo, 30, who was producing coverage on Tuesday before authorities took NTV off air.
In African states with entrenched rulers such as the Democratic Republic of Congo and Cameroon, governments have asked telecommunications companies to block social media, mainly during elections and protests.
But the shutdown of TV stations in Kenya came as a shock to journalists used to operating freely.
"This is clearly a slide to dictatorship. It's a return to a repressive period we had forgotten about," said Madowo. "We are becoming another African country with these kinds of issues."
Kaikai, who is also chairman of the Kenya Editors' Guild, said editors had been warned by authorities that they could be shut down if they covered the event.
The stations would stay off the air indefinitely, the government said on Wednesday, as it investigates the symbolic oath by Odinga, directly challenging President Uhuru Kenyatta. - Reuters/Photo courtesy: www.kfw-entwicklungsbank.de