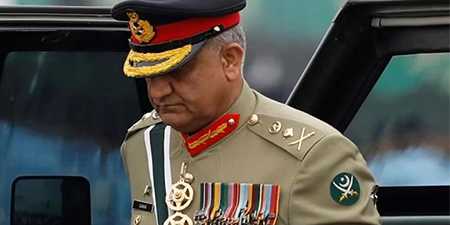 JournalismPakistan.com October 07, 2023


ISLAMABAD—Journalist Shahid Aslam has denied any role in providing information to the Fact Focus website about the tax returns and assets of former Army Chief Qamar Javed Bajwa and his family.
"I have nothing to do with this issue. I did not play any role in providing Ahmed Noorani any information in this regard," he told VOA Urdu in an interview. "I do not know who and how these documents (tax returns of the former army chief) were sent to Ahmed Noorani."
Shahid is accused of receiving the tax information of the former army chief and his family and sending it to Noorani, who is associated with Fact Focus. He was allegedly assisted by a few FBR employees.
Last year, on November 20, Noorani published a piece of news on 'Fact Focus' about the tax returns of Gen Bajwa and his family and the alleged multifold increase in their wealth. ISPR denied the published data.
Shahid and some employees of FBR will be indicted on November 9.
Shahid said he has been covering FBR for a number of years, and in 2021 published the tax details of then Prime Minister Imran Khan. "But at that FBR remained quiet. Even the government did not take any action."
He said he was now facing this case as it involved the assets of a former army chief and his family. "But there is also message for journalists that if they tried to do such stories, they will face consequences."
He added that he has been facing this case for the last ten months. "I am jobless because of this case." Shahid said when he goes to request for a job, he is shown the photo of a person and told when this "person gives the NOC, you will get the job."
On December 15 last year, a case was registered against three employees of FBR. The case against Shahid was filed in January this year. "My apartment in Lahore was raided by 20 to 25 armed officials. This was a joint raid. Along with FIA, there were also unknown people."
He added that he was handcuffed and his mobile and laptop were confiscated. Shahid said he refused to share the password as he was taken to Islamabad. He alleged that he was tortured and stripped. He was produced before the court, which allowed a two-day remand. As the court did not give another remand, Shahid was sent to Adiala Jail. He was later released on bail.
In July this year, FIA submitted the challan of the case. "If we read the challan, there is only line which says that Shahid Aslam has close ties with FBR employ Arshad Ali Qureshi. It also says that from laptop of Shahid Aslam, tax information of high profile personalities has been found. These include Imran Khan, Khawaja Asif and others."
Shahid said that none of the witnesses presented in the challan said they provided this information to him.