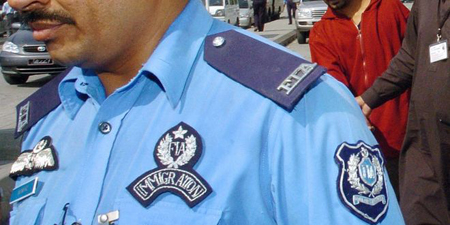 JournalismPakistan.com May 29, 2017


ISLAMABAD - Journalist and novelist Mohammad Hanif in a satirical column on bbcurdu.com seeks guidelines to criticize the national institutions, especially the sensitive ones.
Known for his acerbic and understatement style in Urdu, in his article Idaroan per tanqeed kaisay karian, Hanif says: "This unintelligent nation does not really know when and where the insult of (national) institutions, sensitive institutions, and semi-sensitive institutions starts. Where it is not to laugh and what is the right way to show respect. The nation even does not know the difference between institutions and sensitive institutions."
He answers to make the distinction clear. "The institution is the army and its sensitive part is which performs espionage duties inside and outside the country."
Then which are the semi-sensitive institutions? "These include judges, ulema and religious vigilantes who become somewhat sensitive just by witnessing the sensitiveness of sensitive institutions."
As all this is a sensitive issue, Hanif requests the new guard of honor of institutions – the interior minister – to issue guidelines in this regard. However, he has some questions. First, he takes a shot at the retired armed forces men appearing on electronic media. "No one knows should people weep or not after listening to former generals and former air vice marshals?"
He knows that the name of former COAS Ashfaq Pervaiz Kiani should be taken with respect, but asks if his 'proclaimed' brother can be criticized.
Hanif also asks about the people who maintain that the armed forces should not be the protector of ideological boundaries of Pakistan. "Should one take such people seriously or dial FIA?"
Without mentioning former President Pervez Musharraf, Hanif says courts summon him but he refuses to come back to face cases against him. "It should be explained that in this instance who has been insulted – judge, general, or the people."
Image: Getty Images