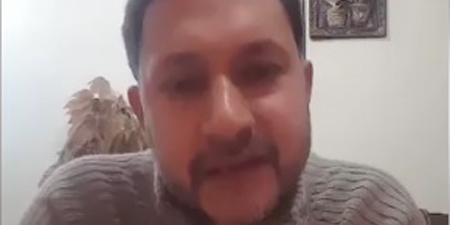 JournalismPakistan.com November 25, 2018


ISLAMABAD – A journalist who claimed on Saturday that the Media Enclave land had been sold, on Sunday dismissed the probe committee constituted by National Press Club as not neutral.
Raja Waheed Janjua, also a member of the NPC governing body, said in a video message that only two members on the committee - Aziz Alvi and Asghar Chaudhry were non-partisan.
"This is a big scandal, and if an investigative committee was to be formed, the press club would do well to convene a general body meeting and seek approval for an unbiased committee," Janjua said in the video posted on Facebook.
He demanded the committee should comprise top investigative reporters who were neutral.
Janjua said he stood by his claim and would prove the land in question has been sold.
"I will quit journalism if I am unable to prove my claim," he said and added that if he was successful to substantiate and prove what he claims, then Afzal Butt (President of Pakistan Federal Union of Journalists) better quit journalism."