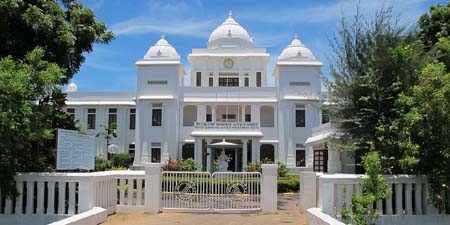 JournalismPakistan.com February 20, 2019


Police attacked Sri Lankan journalist Nadarajah Kugarajah in Jaffna on February 20, 2019.
The International Federation of Journalists (IFJ) joins its affiliate the Free Media Movement (FMM) in strongly criticizing the attack and calling for an immediate investigation by the police.
Nadarajah Kugarajah, a journalist with the Tamil television station Dan TV, was attacked on February 19 as he filmed a piece for his reporting in Kokuvil East in Jaffna. As he filmed, he was threatened to stop filming by the Acting Officer-in-Charge of Kopay Police Station. When he did not comply, he was attacked. Kugarajah was taken to Jaffna Teaching Hospital to be treated for his injuries.
FMM said that the situation for journalists in the North and South is concerning and are still waiting on justice for media violations that occurred years earlier. FMM said: "We view such repressive incidents as a major obstacle to journalists' freedom of speech and freedom of expression and condemns such threats. Therefore, the Free Media Movement urges all parties concerned to take immediate action to investigate and to mete out justice to the affected journalist."
The IFJ said: "We call for an immediate and thorough investigation into the attack on Nadarajah Kugarajah. Journalists and the media cannot be attacked for simply doing their job, and incidents such as these only work to foster a climate of fear and intimidation for the media."- IFJ media release