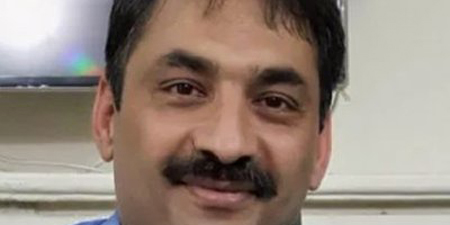 JournalismPakistan.com May 16, 2019


ISLAMABAD – Ahmad Noorani, formerly of The News, has claimed that two motorcyclists had followed and attempted to stop him on Tuesday night in Sector E-11.
The incident happened around 2:30am on the main E-11 road. "One of the motorcyclists seems to be the same person who led the team that attacked me on October 27, 2017 near Aabpara," Noorani said in a series of tweets.
In another tweet, Noorani said that the motorcyclists did not intend to attack him but just tried to give him a message that he was being followed closely.
"They stopped, looked in my eyes & went away. Sensing the situation, I immediately called a colleague and remained on call with him all the way."
Noorani said there was no traffic on the road and both motorcycles had no registration numbers but the faces of the motorcyclists could be clearly seen in the street lights.
In 2017, Noorani, who was an investigative journalist with The News at that time, was chased by men on motorbikes from Rawalpindi as he headed to Islamabad. He was intercepted and at least six men beat him up and also thrashed his driver. He suffered head injuries.
Photo: Twitter (@Ahmad_Noorani)