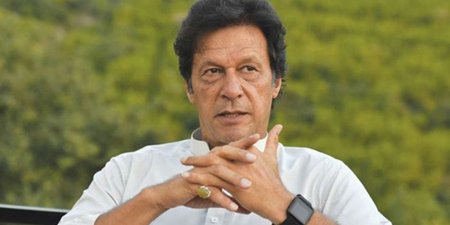 JournalismPakistan.com December 26, 2018


ISLAMABAD – Even the strong critics of Prime Minister Imran Khan came to his defense when an Indian journalist hinted that the difference between Pakistan and India was their understanding and practice of secularism.
Shekhar Gupta, the founder of online publication theprint.in, tweeted: "When Imran Khan wishes only Christians on Christmas, and Narendra Modi wishes everybody, it shows us the difference between India & Pakistan..."
Gupta's tweet was about an article in ThePrint by Jyoti Malhotra in which she maintains that the prime minister Khan should not have used the words "all our Christian citizens" and instead the greeting should have been for everyone in Pakistan. The article also carries the tweet by Indian Prime Minister Narendra Modi in which he wishes Merry Christmas to everyone.
Marvi Sirmed said Prime Minister Khan was not a minorities' hater. "I'm a very strong and consistent critic of Mr. Khan's politics, but let's be fair Shekhar ji. Imran Khan is no hater of minorities. Certainly not involved in their massacre like the PM of worlds biggest, secular democracy. No?"
Khurram Husain also was taken aback by Gupta's tweet. "Oh please! Khan is no hater of minorities, nor has he been involved in massacres like Modi. This article is a stretch and a half, drawing a silly equivalence based on a tweet!"