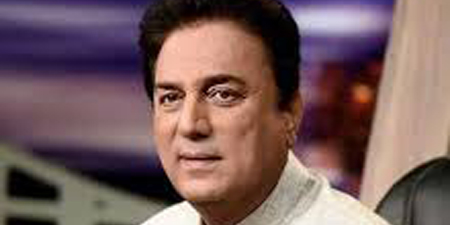 JournalismPakistan.com January 14, 2021


ISLAMABAD—The Islamabad High Court on Tuesday restrained Naeem Bukhari from working as chairman of Pakistan Television (PTV).
Chief Justice Ather Minallah heard identical petitions against the appointment of Bukhari as the chairman of the state broadcaster.
Since assuming charge, Bukhari sacked consultants hired by PTV on higher salaries and suspended the managing director.
During the hearing, CJ Minallah wanted to know the exact reason for relaxing the upper age limit of 65 years for Bukhari. He referred to the Supreme Court's decision two years back when it termed the appointment of columnist Ataul Haq Qasmi as chairman and director of PTV illegal.
The SC had asked the federal government to appoint a full-time PTV managing director after fulfilling all legal and procedural formalities strictly under the law.
The court opined that once again the SC orders were ignored.
"The federal cabinet did not take a clear decision on relaxing the age limit, nor did you send the correct summary," Dawn reported the IHC CJ as saying during the hearing. "No one was above the law."
The court sent the matter to the federal cabinet so that it could make a decision in light of the SC's judgment.
The hearing was adjourned for two weeks.