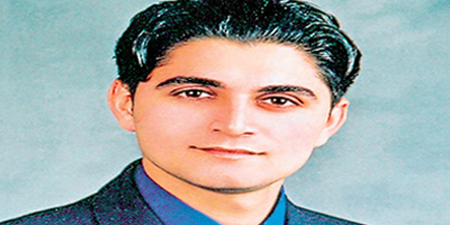 JournalismPakistan.com June 16, 2020


The International Federation of Journalists (IFJ) and its Pakistan affiliate, the Pakistan Federal Union of Journalists (PFUJ) have welcomed the arrest on June 15 of the killer of Geo News journalist Wali Khan Babar.
IFJ urged the Pakistan government to move proactively to end impunity regarding all crimes against journalists.
Karachi Police arrested the Kamran alias Zeeshan Shani in a joint raid on Monday, six years after he and five others were convicted for the murder. Kamran absconded after Babar was gunned down in the Liaquatabad area of Karachi on January 13, 2011.
Kamran was arrested during a raid carried out after a tip-off from a federal intelligence agency. With his arrest, all six convicts involved in the killing of the journalist have been brought to justice.
On March 1, 2014, an anti-terrorism court (ATC) convicted Naveed Polka, Muhammad Ali Rizvi, Faisal Mahmood, and Mohammad Shahrukh Khan to life imprisonment, and ordered death sentences in absentia for Kamran alias 'Zeeshan' and Faisal Mehmood alias 'Mota' for the killing of the journalist.
Within a week of the murder of the Geo News journalist, five witnesses of the shooting, including two police officers and an informer, were also shot dead. The prosecutor, in the case, Naimat Ali Randhawa, was also killed.
According to Kamran's confession, the Muttahida Qaumi Movement (MQM) London faction, which he joined in 2008, was involved in the journalist's murder. According to the police report, Babar was killed because the MQM feared that the slain journalist would report on anti-MQM stories.
PFUJ said: "PFUJ president GM Jamali and Secretary-General Rana Muhammad Azeem have expressed their satisfaction over the arrest of Murderer of Wali Khan Babar. PFUJ demands that the murderer is brought before the court of law."
IFJ said: "IFJ appreciates the police efforts in the arrest of the fugitive mastermind behind the tragic murder of journalist Wali Khan Babar. In a climate of increasing impunity on crimes against journalists, this is a positive step. We urge the Pakistan government to continue its efforts to fight impunity and ensure justice is done for the many journalists murdered in Pakistan."—IFJ media release