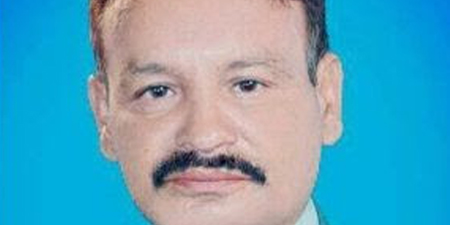 JournalismPakistan.com September 16, 2019


Pakistani journalist Zafar Abbas, who had been missing since September 7, was found dead four days later in Punjab.
The International Federation of Journalists and its affiliate the Pakistan Federal Union of Journalists (PFUJ) have condemned the killing and called on the authorities to investigate and bring the offenders to justice.
Abbas, who worked for Dawn, was on his way home from work late at night when he was kidnapped. A report of the kidnapping was filed to the local police station, however the police did not investigate the matter. Five days later, Abbas was found dead in a dry well at Mauza Kali Shah in Punjab.
Following a protest by PFUJ and its affiliate Vehari Union condemning authorities unwillingness to investigate, the Chief Minister of Punjab ordered an investigation. Seven suspects are under investigation, and an autopsy has been conducted according to news reports.
PFUJ President GM Jamali and Secretary-General Rana M. Azeem have demanded the Chief Minister of Punjab ensure the authorities investigate Abbas' murder, prosecute the killers and provide financial compensation to Abbas' family.
According to the IFJ, Abbas is the third journalist to be killed in Pakistan this year and the second journalist to be killed in Punjab. On 30 August 2019, Mirza Waseem Baig was killed in Punjab and on 30 Aril 2019, Amanullah Gharo was killed in the Khyber Pakhtunkhwa.
IFJ General Secretary Anthony Bellanger, said: "We condemn the murder of Zafar Abbas and the local police's reluctance to act on Zafar Abbas' kidnapping. After the failure of the Chief Minister of the Punjab province to take action previously, we urge the minister to personally oversee the investigation and ensure the murderers are held to account. Crimes against journalists occur regularly in Pakistan and go unpunished. We demand Pakistan's authorities take immediate action and secure the safety of journalists." — IFJ media release