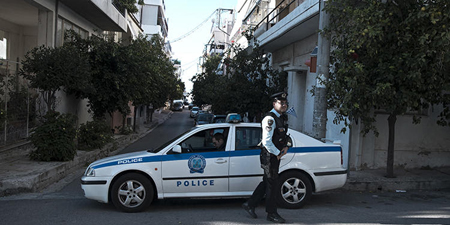 JournalismPakistan.com May 14, 2019


BERLIN - Greek authorities must ensure the safety of police reporter Mina Karamitrou, thoroughly investigate the bombing of her car overnight, and hold those responsible to account, the Committee to Protect Journalists said on Tuesday.
A makeshift explosive device placed under the journalist's car exploded at about 2:30 a.m. this morning, while parked outside the journalist's home in the northern Athens suburb of Papagou, according to local news reports. The bomb destroyed the car, but no one was injured, according to the reports.
Karamitrou is a police reporter for CNN's Greek edition, according to her author page on the network's website. Police have opened an investigation into the bombing, according to Greek news website Skai.
"We call on the Greek authorities to conduct a swift and thorough investigation into the car bomb attack on reporter Mina Karamitrou," said Gulnoza Said, CPJ's Europe and Central Asia program coordinator in New York. "Journalists' safety and well-being must be ensured, and protective measures are often critical for those who cover crime."
In an interview this morning on the TV program "Good Morning Greece," Karamitrou said she believes the attack was related to her coverage of Dimitris Koufodinas, who is serving 11 life sentences for murders committed while he was affiliated with the November 17 anarchist group, according to news reports.
CNN Greece condemned the attack in a statement, calling it "an attack on the entire journalistic world."
Greek government spokesperson Dimitris Tzanakopoulos condemned the attack on Twitter, describing it as a "targeting" of freedom of the press, and saying that the perpetrators should be held to account.
The Hellenic Police press department did not immediately reply to CPJ's emailed request for comment. – A CPJ News Alert/File Photo: AP