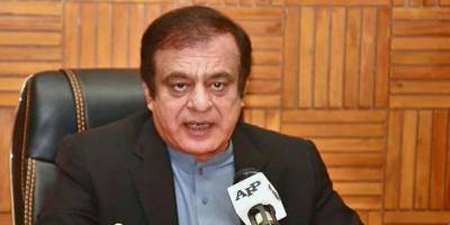 JournalismPakistan.com October 29, 2020


ISLAMABAD—The federal government's spending on print and electronic media advertisements has witnessed a sharp decrease under the Pakistan Tehreek-i-Insaf rule.
Minister for Information and Broadcasting Syed Shibli Faraz told the National Assembly that the federal government spent Rs2.64 billion in 2018-19 and Rs2.59 billion in 2019-20 on advertising in the print and electronic media.
However, in 2017-18 the federal government spending on advertisements under Pakistan Muslim League-Nawaz government was Rs4.22 billion, and in 2016-17, it was Rs5.83 billion.
He was replying to a question by PMLN's Chaudhry Muhammad Barjees Tahir. The PMLN leader wanted to know "the steps being taken by the Government to control or decrease the number of advertisements being published or advertised by the Ministry and its attached departments, subordinate offices, autonomous or semi-autonomous organizations, corporations, bodies and authorities in print and electronic media."
Compared to Rs3.8 billion in 2016-17 and Rs3.39 billion spent on the government advertisement in the print media, the PTI government spent Rs2.60 billion in 2018-19 and Rs2.13 billion in 2019-20.
The government spending on advertisements in the electronic media witnessed a sharp decline in 2017-18—down to only Rs36 million from Rs822 million in 2018-19. In 2019-20, however, the government spending on ads saw a sharp spike to Rs457 million.
| Financial Year | Print Media | Electronic Media | Total |
| --- | --- | --- | --- |
| 2016-17 | 3,833,640,359 | 997,140,610 | 5,830,780,969 |
| 2017-18 | 3,397,950,703 | 822,989,885 | 4,220,940,588 |
| 2018-19 | 2,606,639,590 | 36,986,627 | 2,643,626,217 |
| 2019-20 | 2,131,344,799 | 457,077,754 | 2,588,422,553 |


Source: From the National Assembly website - http://www.na.gov.pk/uploads/documents/questions/1603720866_665.pdf
All Pakistan Newspaper Society had asked the Ministry of Information to "make special monthly allocations of Rs1 billion per month for the next 3 months for print advertising that highlights public health awareness about the coronavirus." APNS had also asked for a 100% increase in advertising rates.