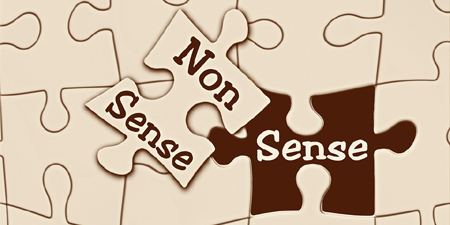 JournalismPakistan.com September 19, 2017 Sylvester Conception



With laws like these on the books, competition for the world's worst media law is pretty stiff to determine.
An all-time favorite might be Article 72 of the Cuban Criminal Code, often called the law of 'social dangerousness'. Under its provisions, Cuban authorities can detain anyone for up to four years relying solely on the belief that he or she is likely to commit a crime in the future.
This law has been used continuously to jail critical reporters. Police can even issue a warning, alerting a suspect that he or she is in danger of becoming dangerous.
Another doozy comes courtesy of Iran and is called mohareheh, generally translated as "waging war with god." This law has been used to jail journalists, writers, and poets who question the principles underlying the Islamic revolution. Earlier, Shiva Nazar Ahari, founder of the Committee for Human Rights Reporters in Iran, was convicted of mohareheh. The offense carries the death penalty, but Ahari was sentenced to 76 lashes, which was later commuted to a fine.
In Myanmar, a new contender for such dubious honor is Article 66(d) of the country's Telecommunications Law. The single most appalling feature of the law is that anyone can file charges against everyone else for publishing something they don't like online. Since most media is now online, journalists are prime targets. Ever make a nasty comment on Facebook? You could be charged in Myanmar. In practice, what the law means is powerful people and institutions in Myanmar can easily silence their critics.
Recently, Bangladeshi authorities arrested journalist Abdul Latif Morol on defamation charges after he allegedly made a derogatory post on Facebook about the fisheries minister that a goat given by the government in the morning dies in the evening, prompting Committee to Protect Journalists' Asia program coordinator Steven Butler, to remark: "Jailing a journalist for reporting the death of a goat is beyond absurd," adding the Bangladeshi government "urgently heed its pledges to reform the law that makes such abuses of the justice system possible."
Not lagging behind is the world's biggest democracy. Authorities in India are arbitrarily found to block the internet, and refrain from issuing regulations that give legal backing to frequent internet shutdowns in the country.
India's communication ministry earlier on August 7 issued a rule that allows the government to temporarily shut down internet and telecommunications services in the event of "a public emergency or public safety issues. However, the rule does not specify what the government considers a public emergency or a threat.
This new rule is a worrying sign India plans to continue arbitrarily shutting down the internet, a practice it needs to stop. Such blackouts amount to a severe form of censorship that deprives journalists of a key platform for gathering and disseminating news, and the country's citizens of vital access to news and information.