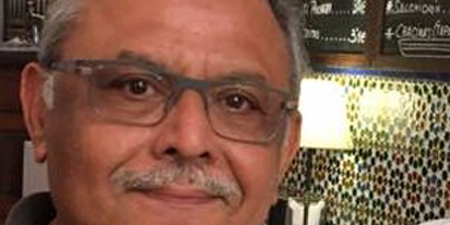 JournalismPakistan.com March 02, 2022


ISLAMABAD —Abbas Nasir (pictured), a former editor of Dawn, has alleged that Salman Iqbal, owner of ARY TV, runs a fake news factory.
In a tweet, Nasir expressed his anger with the PTI government for awarding Sitara-e-Imtiaz to Iqbal.
Commenting on the prime minister's address to the nation in which he complained about the spread of fake news and why amendments in the cybercrime law was necessary, Nasir tweeted: "The guy who runs a fake news factory and has lost seven defamation cases is being awarded a Sitara-e-Imtiaz and was part of your Moscow entourage, prime minister."
He also advised the prime minister to keep his anti-fake news rants to himself. "So spare us your anti-fake news rant."
When one of his followers asked Nasir about the person he was hinting at, he said: "ARY's Salman Iqbal."