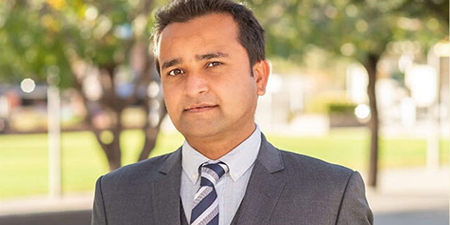 JournalismPakistan.com October 18, 2022


ISLAMABAD—Ofcom, the UK television media regulator, has ruled in favor of The News journalist Fakhar Durrani over a legal complaint he filed over false charges on ARY News' UK station New Vision Television (NVTV).
It is the 14th time ARY News has violated UK broadcasting laws.
According to Durrani, NVTV accused him of having links with journalist Ahmad Noorani in a news report about former SAPM Asim Saleem Bajwa.
Durrani alleged in his lawsuit that Ahmad Noorani left Jang Group in 2020 and formed his digital platform, FactFocus, with independent reporters and editors. Durrani denied any connection with FactFocus or Noorani.
He stated that NVTV portrayed him as a traitor to Pakistan, threatening his life and family.
Ofcom ruled that ARY's UK station did not exercise reasonable care when accusing Durrani.
ARY newscasters falsely implicated Durrani, who has worked for The News, Geo, and Jang Group.
NVTV filed allegations against Durrani and others after Noorani published a piece on Fact Focus on August 27, 2020. The website said that General Asim Bajwa's family had collected vast money in the USA and that the expansion of his family's business empire was directly related to his growing career graph. Bajwa, the former SAPM to Imran Khan, said his brothers' income came from Papa John's Pizza businesses, and there was no corruption.
Ofcom noticed that Durrani was not mentioned as the author of the factfocus.com post, which we believed was written by Mr. Noorani.
The ruling said, "Ofcom also considered that the way Mr Durrani's photograph appeared in the report, along with the statements made when they were shown, likely gave viewers the impression that Mr Durrani had a closer connection to Mr Zafar and the alleged theft of the Bajwa family's personal information than was necessary."
Photo credit: The Friday Times