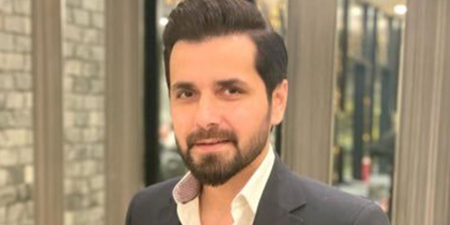 JournalismPakistan.com October 12, 2023


ISLAMABAD— Adil Shahzeb, the host of a talk show on DawnNews TV, has said that Dawn as an institution stood with him on the issue of interviewing the missing PTI leader Sadaqat Ali Abbasi and aired it after getting it cleared legally.
Adil and DawnNews TV have been criticized for interviewing a missing politician. The interview was aired on October 9 after its recording on October 5.
In a post on X, Adil said: The circus about @AshahzebLive iv with Sadaqat Abbasi was based on SM here-say. He added that he respected those who requested for his version or Dawn's, the basic standard of journalism.
Adil maintained Dawn endorsed his integrity/credibility by airing the interview as scheduled.
Several journalists working with Dawn's various publications and the TV channel disagreed with the decision to interview a missing politician and then airing it.
In an interview with Talat Hussain on his talk show Red Line on Saama TV, Adil hit back at the journalists who criticized him. Without naming BBC Urdu, he criticized it for reporting that he had shut off his cellphone.
When the interview was first recorded, BBC Urdu reported Dawn as saying that it was reviewing how the interview was recorded and would issue a statement afterward. However, no such statement was issued; instead, the interview aired on October 9.
Adil said the interview was not telecast on the day it was recorded as Dawn's administration wanted to get a legal opinion on it, adding that on Friday and weekend, his program is not aired, and hence the delay.