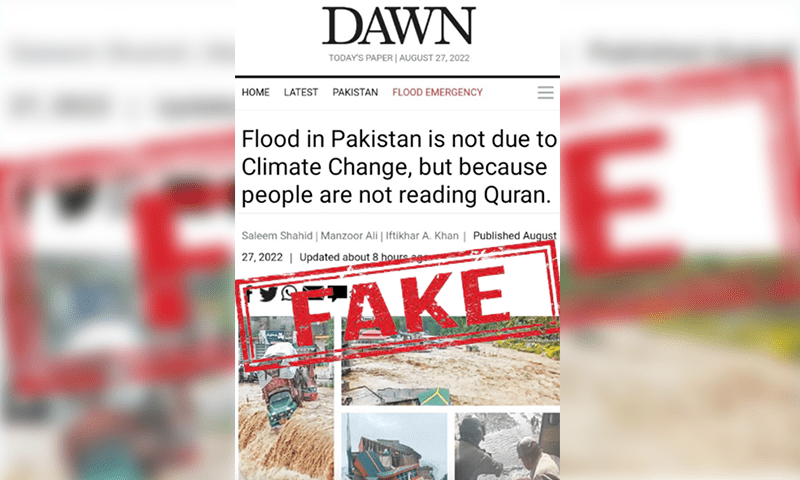 JournalismPakistan.com August 31, 2022


ISLAMABAD—Dawn has had to respond to a doctored screenshot of its story on the floods in Khyber Pakhtunkhwa shared widely on social media.
Dawn.com said it published the original story headlined 'Army called in as KP faces flood threat' on August 27.
However, the headline was changed to 'Flood in Pakistan is not due to Climate Change, but because people are not reading Quran.'
The paper said it was shared many times on Twitter and Facebook, primarily by accounts identifying themselves as Indian users.
Dawn pointed out that the font used in the false headline was different from what Dawn.com uses; it ends with a full stop and has some upper case alphabet, which was not the paper's style.