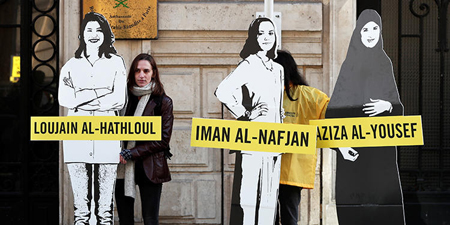 JournalismPakistan.com March 29, 2019


NEW YORK - The Committee to Protect Journalists has welcomed the release of Saudiwoman's Weblog founder Eman Al Nafjan and called on Saudi authorities to immediately and unconditionally release all other journalists in custody.
Al Nafjan had been detained since May 2018 following a crackdown on women's rights activists in the country, according to news reports.
According to The Associated Press and the U.K.-based Saudi human rights organization Al-Qst, Al Nafjan was one of three detainees released following their appearance before a judicial panel in Riyadh yesterday.
"Saudi authorities stole nearly a year of Eman Al Nafjan's life, and they are still trying to keep her silent by prosecuting her for her critical writing," said CPJ Program Director Carlos Martinez de la Serna. "It will take many more steps - such as freeing all journalists in custody without charge or conditions - before anybody even begins to take seriously Saudi claims of reform."
AFP Arabic reported that Al Nafjan and the two activists must appear before the court again on April 3 to continue their trial, citing family sources. CPJ was unable to confirm any conditions about their release.
Al Nafjan was one of 16 journalists detained by Saudi Arabia as of December 1, 2018, according to CPJ research. At least three other female journalists are among those still imprisoned. – A CPJ statement