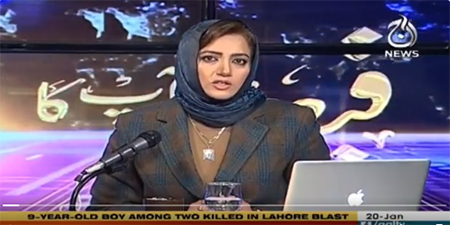 JournalismPakistan.com January 21, 2022 Cherie Conela



ISLAMABAD - The ruling political party and officials have once again trolled prominent television presenter Asma Shirazi on social media.
In a tweet, Special Assistant to Prime Minister on Political Communication Dr. Shahbaz Gill targeted Shirazi and her 'stinking journalism,' claiming that she disdainfully 'attacked' other women.
Posting from the official Twitter account of the ruling party, the PTI also criticized Shirazi, saying, "It's ironic that you got hurt by just one remark while you (being a woman) targeted a woman in an article you authored. This is extremely hypocritical!"
Shirazi, expressing her views on the ongoing campaign against her, stated: "...we struggled for freedom of speech and we will iA …. Neither dictators could nor this predator regime 😊#JournalismIsNotACrime"
Several prominent journalists, including Najam Sethi, Ansar Abbasi and Mosharaff Zaidi, denounced the ruling party's public trolling and harassment of the female journalist. They called on international media organizations to take notice and protest.