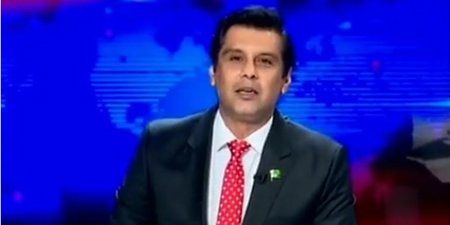 JournalismPakistan.com October 21, 2021 Cherie Conela



ISLAMABAD—ARY anchor Arshad Sharif has denied that his TV channel has apologized to the former finance minister and PMLN leader Ishaq Dar.
"Neither I, nor the ARY TV channel, nor the team has apologized to Ishaq Dar," Arshad Sharif claimed in a video posted on the official YouTube channel of ARY News.
Javeria Siddique, journalist and the spouse of anchor Sharif, criticized the British media house in her tweet: "BBC Urdu is writing a lot against ARY and is also constantly targeting the government." According to her, BBC Urdu is a biased organization and only publishes news in favor of PML-N.
However, overseas Pakistanis residing in the UK confirm that ARY UK aired the statement of apology. "I am a PTI supporter and live in UK... today, after watching this clip, I must say you've lost credibility. You should stop spreading lies," one of the social media users commented.