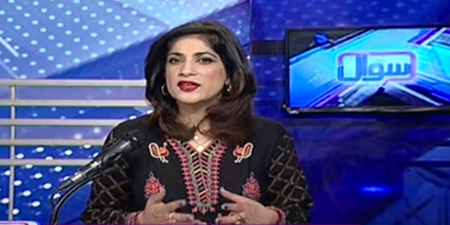 JournalismPakistan.com September 01, 2020


ISLAMABAD—Amber Rahim Shamsi has announced she has resigned from Samaa TV along with her team.
In a tweet, Shamsi said: "I and my team members have resigned from Samaa TV. It's been a tremendous and fulfilling year and nine months with the channel and my wonderful and hardworking team."
She hosted the talk show—Sawaal with Amber—on Samaa.
According to Asad Ali Toor, producer of the talk show, the last program will air on October 4. In a tweet, he said, "Important announcement: @sawaalwithamber association with @SAMAATV comes to an end, October 4 2020 will be the last show of Sawaal on Samaa TV. Thank you everybody for watching/appreciating/criticising. Being a team lead of the show I can share we all resigned."
Over the last few months, Toor also became known for his court reporting, especially the case regarding the presidential reference against the Supreme Court Judge, Qazi Faez Isa.
Youtube channel Nayadaur said the management of Samaa was pressured to close down the talk show.