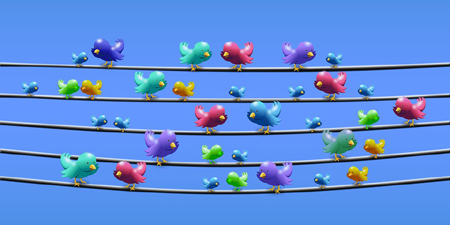 JournalismPakistan.com November 19, 2017


ISLAMABAD: Anchor Aamir Liaquat who quit BOL News Saturday and then apologized to those he may have hurt, kept Twitterati quite busy Sunday morning.
In a satirical comment, author Mohammad Hanif tweeted: "Our country has become so polarized, so polarized: A doctor with a fake degree can't get along with the people who are world famous for selling fake degrees. Mulk ka Khuda hafiz."
However, Dawn journalist Cyril Almeida tried to cool down the expectations that the good doctor is a changed man. "Relax. He'll do a bit of religious programming to rehabilitate his image and then be back on the market with plenty of time before next Ramazan gameshows. C'est la vie…"
In response to a tweet by activist Marvi Sirmed was adamant that the anchor's apology would not be accepted easily. "Not done Mr @AamirLiaquat. You accused people of blasphemy and treason. Put their lives in danger. Had you have little bit of conscience, you'd have resigned before spitting that much venom. No, you're not forgiven. Nothing forgotten."
Another Twitter user - Arsh e Pakistan – summed up the "journey of Ghalib Liaquat - Geo to ARY ARY to Geo Geo to Express Express to Geo Geo to Bol; and now Bol to ???"
Commenting on Liaquat's apology, journalist Omar R. Quraishi maintained: "Basically Aamir Liaquat has proved that he will say whatever his employers want him to say on TV regardless of libel laws - or any other law or editorial principle."
When asked about his diatribe against Mir Shakeelur Rehman and Geo, Liaquat simply said it was the policy of BOL TV.
Geo presenter Hamid Mir asked the BOL Media Group to "pay all outstanding dues to its former and current staff."
Najam Sehti, who was regularly attacked by Liaquat during his stay at BOL TV, simply retweeted the tweet of activist Jibran Nasir – "Janab @aamirliaquat muaaf karne wali Zaat khuda ki hai. Aap nay jo kia us se sirf dil azaari nahi hoi, logon ki zindagi ko khatraat bhi lahak hoye. Kisi ko Ghaddar toh kisi ko Gustakh, Mulhid ya Badkirdar bana dia gaya aur maazrat ke saath aap koi kam sin bachay nahi hain."