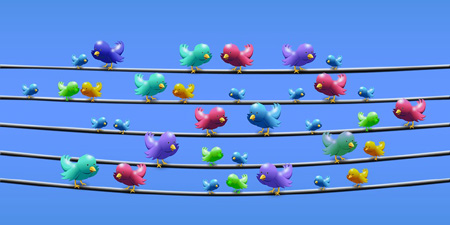 JournalismPakistan.com December 13, 2018


ISLAMABAD - A tweet by Dunya News Islamabad Bureau Chief Khawar Ghumman accusing journalists of having double standards over the verdicts of judiciary has turned into a tweeting war, mainly involving Matiullah Jan and Mubashir Zaidi.
It started after Ghumman in his tweet on Tuesday maintained that when the judiciary sent political analyst Dr. Shahid Masood to jail in a graft case, the journalists were happy and praised the judges. However, in the case of PML-N leader Saad Rafiq and the Sharifs, they have started protesting.
Not to be left behind in any controversy, Mati asked who expressed glee over the arrest of Dr. Shahid Masood. Ghumman bluntly replied: "You and your cabal".
Before Mati could respond, Mubashir Zaidi of DawnNews jumped in: "Janab Ghumman sahib. Dr sahib is facing probe as former PTV boss not as a journalist."
Ghumman hit back saying it seems the other accused facing NAB cases have been arrested for "stealing yogurt".
Zaidi then accused Ghumman of distorting facts. "ReSo Dr Shahid Masood was arrested on NAB orders or FIA? Kam az kam facts mein dandi to na maara karo. You've been a reporter".
However in another tweet, Mati maintained that the arrested doctor was not a journalist and was demeaning and belittling journalists by flaunting handcuffs. "Anchor Dr Shahid Masood, not a journalist by profession, seems to be willingly playing an assigned role (flaunting handcuffs) to demean journalists and belittle journalism, a warning to journalist anchors who dare to speak out. This case is about his govt job and not journalism."