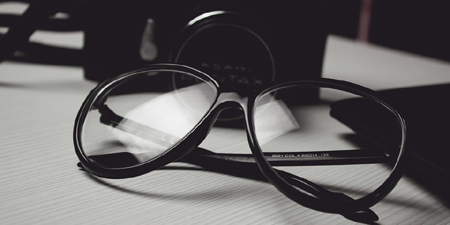 JournalismPakistan.com June 22, 2015
Nowadays when owners and editors of newspapers in Pakistan flaunt their photos and statements prominently on the front and back pages, it is obvious they have failed the test of an unwritten principle – they have no business to deliberately become "news" themselves and seek publicity.
In the last 15 years, owners have dominated the newspaper industry in such a way that their every activity, no matter how mundane, is given prominent space in their respective newspapers.
This also shows that the institution of editor exists only in name. Not only editors are no longer asserting themselves, but they are also giving in to the temptation of promoting themselves in the newspaper they are editing. The line between the news and the publicity has been blurred beyond recognition.
But it was not always like this.
Narrating the story of Pakistan Times, set up in January 1947 by Progressive Papers Ltd under the leadership of MianIftikharuddin - termed as "rare leftist" in the Muslim League – in his book Rearview Mirror late Khalid Hasan recalls the days when editors were all powerful.
Though in those days Faiz Ahmed Faiz was the chief editor of Pakistan Times, "it was Mazhar Ali Khan who put the newspaper together and led the editorial team. MianIftikharuddin did not interfere.
"The story is told of Mian Sahib, as he was always called by everyone, from editor to office messenger, asking Mazhar if a speech he had made a day earlier at a public meeting somewhere in the city was to be carried. No, it wasn't. More printable news had taken the space where that story might have appeared."
According to Khalid, "it is a measure of the man called MianIftikharuddin that he found the answer perfectly acceptable.
"Sometimes Mian Sahib would joke about his 'treatment' by his own newspapers. He would say to Mazhar, "O Mazhar, yaar kaday meri party di khabar vi chhaap dya kar." (O Mazhar, my friend, do sometimes find space for news of my party).
Born on 8 April 1907 in Lahore, Mian Sahib, who like everybody else started his political career from Congress, joined Muslim League. A secularist who demanded land reforms soon after 1947, he was expelled from the Muslim League in 1951 for opposing restrictions on civil liberties in the form of Public Security and Safety Ordinance. He set up his own Azad Pakistan Party.
For Khalid, "such intellectual generosity and modesty of spirit is unimaginable in the Pakistan of today." He rightly points out the dilemma of having "proprietor editor".
"Some of them want page one treatment and it never occurs to them that such conduct is in extreme bad taste. Not for them the old adage that the only time an editor should make his own newspaper as news is a day after he dies."
(Daud Malik is a senior journalist who has worked for The News and Dawn)