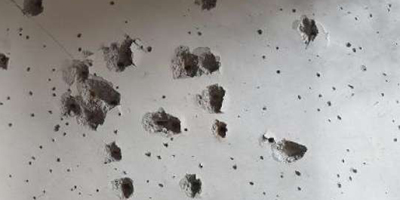 JournalismPakistan.com February 16, 2015
PESHAWAR: Mental health carries a stigma in Pakistan, but one team is fighting the taboo to help journalists traumatized by their work covering the front line of the country's battle with terrorists.
According to iol news Amin Mashal was among the first people to reach a Pakistani military training academy when Taliban suicide bombers had just killed nearly 100 recruits, three years ago.
The young journalist was traumatized by the brutality of the attack in the north-western town of Charssada in May 2011.
He saw bodies in pools of blood, scattered limbs and wounded soldiers moaning in pain. "It was the worst thing I have ever come across in my life," Mashal, now 24, recalled his first experience covering a terrorist attack.
"It was terrifying."
Mashal was in a state of shock after the attack that the Taliban said was to avenge the killing of al-Qaeda chief Osama bin Laden by US commandos weeks earlier.
The subsequent murder of a colleague by jihadi militants in Mohmand tribal district near his hometown made Mashal jumpy and aggressive, and his anxiety began to reflect in his work.
But he never thought about counselling, because of the stigma attached to mental health issues in conservative Pakistani society.
He nearly quit working as a reporter for the state-run radio after Taliban gunmen killed 136 children at an army-run school in the city of Peshawar on December 16.
Read more here