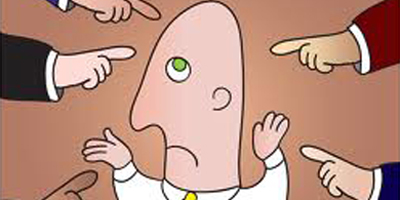 JournalismPakistan.com February 16, 2013 Z B Saigol

LAHORE: Matiullah Jan has this annoying habit of being in your face a bit too much. Personally, I don't like the man. It is my opinion he is a certified glory- seeker. I find him irritating. I find his voice irritating and I find his presumptuousness very irritating. However, the fact remains that every now and then, and despite my not wanting to, I find myself totally agreeing with the man.
For all his faults, he is a journalist.
Therefore, it goes to his credit that he has exposed a number of journalists for being corrupt and currying favor from powerful organizations, including Pakistan's military intelligence. A while back he shocked Geo viewership by proclaiming that one of the news channel's premier anchors and icons, Kamran Khan, had been on the take for years from the military intelligence.
Kamran has been an expert at flying below the radar. To point a finger at him required courage, especially as he had long been considered an 'untouchable', a paragon of virtue and journalistic correctness. Well, ho hum… so much for that.
It's not that Kamran is alone. There are others and Mati has been at the forefront of exposing them as well, journalists such as former Resident Editor of The News Mohammed Malick, Rauf Klasra, Mushtaq Minhas and a dozen others.
But it is the case of Kamran Khan that really rankles, especially at a time when the Media Commission, headed by Justice (Retd) Nasir Aslam Zahid and mandated to probe alleged corruption in the media, has been holding meetings as part of its investigations.
The Supreme Court appointed the commission, which includes former senator Javed Jabbar as member, in January following a petition filed by senior journalists Absar Alam and Hamid Mir in July 2012.
Mati had insisted, at times quite strenuously, in the past too that Kamran was on the take and that he had been doing so for donkey's years. Most people thought it was professional jealousy or perhaps the possibility that he just did not like Kamran.
According to Mati, Kamran started receiving Rs.7,000.00 per month as far back as 1991 and there are documents to prove this. Based on such proof, it would not be wrong to assume that this sum must have risen exponentially and parallel to Kamran's ascendancy up the media ladder.
Actually the rumors had been around for a while and there have always been whispers of behind-the-scene deals that have been beneficial to Kamran; some for hushing up matters and others for playing them up.
Also don't forget that Kamran figured quite prominently on that most contentious and controversial document that rocked the media and shocked viewers and public alike last year, the infamous 'List of 19'. According to that document, Kamran had received sums of Rs6200,000 and Rs2 crore as well as a house in Bahria Town.
At the time Kamran kicked up quite a fuss and demanded an inquiry into the allegations made in the document while loudly proclaiming his innocence. He said he had never taken anything from anybody. Then mysteriously and conveniently, he went mum.
He's even quieter this time round. No counter allegations. No rebuttals. No clarifications. Perhaps he thinks this too will tide over and for all purposes, it certainly seems that way.
Others mentioned on the 'List of 19' have done well too, leaving the storm behind them and brazenly stepping forward, some profitably so. Prominent amongst them is a certain female anchor and her husband, who collectively pull in over Rs4 million a month and have deftly dodged the bullet.
Who says crime doesn't pay?
We keep learning of committees and panels set up to investigate media corruption, we keep hearing denials of wrongdoing and we keep learning of new scandals and controversial deals, yet nothing is really done. Is it all a smokescreen?
Will the current commission looking into media corruption and wrong practices end up being all about so many words and only words… or will there be some real accountability?
As a starting point why not begin with looking into the so far forbidden worlds of Messrs Kamran Khan, Hamid Mir.
(The views expressed by the writer are not necessarily those of JournalismPakistan.com)