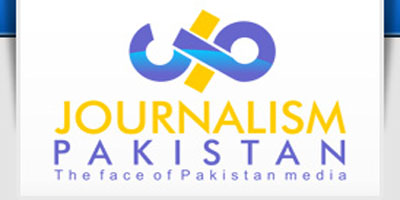 JournalismPakistan.com May 4, 2012 Imran Naeem Ahmad

When my journalist friend Steve Manuel and I launched JournalismPakistan.com in October 2009, I did not have an idea what I was getting into.

I was just too excited to think long term and how this project would evolve. But I had this sneaky feeling there were going to be problems along the way and problems did come.

Just days after the launch, our employers the Competitiveness Support Fund (CSF), a USAID project where we both worked in the Communication Department at that time, initiated an inquiry against us.

The charge was why we had not sought prior permission from the administration and running this website could mean us compromising on our work in the office.

Nothing happened though once the inquiry was assured work on it would be done after office hours and that it was an innovation – something the CSF was mandated to encourage!

It wasn't really the kind of start we had wanted but this only encouraged us. However, there were more hiccups ahead.

Only a month later, Steve left for the US, and I was left to handle what has been a demanding task all by myself. Finding stories, writing content, communicating with our members and keeping the website updated became a regular part of my routine. I had to manage all this alongside my full-time job.

But I am definitely pleased to see JournalismPakistan.com having come a long way ever since the idea of such a website was initiated from the driveway of our office, one summer morning.

Today, we have members not just from bigger cities like Lahore, Karachi and Islamabad but also from places like Gujranwala, Pishin, Muzaffargarh, Charsadda, Noshki and Dera Ismail Khan to name just a few.

Our website is visited regularly by people in 12 cities in Pakistan and about 70 countries, among them the United States, United Kingdom, United Arab Emirates, India, Saudi Arabia, Canada, Norway, France, Germany, Australia and Malaysia.

Clearly a lot has happened in the two and a half years since our launch. We have had two design changes and have continuously tried to keep improving the website.

I am sure our visitors will find this all-new, all-blue JournalismPakistan.com with its several new features including JP America, JP Global and Hall of Fame,100 percent likeable.

A lot of hard work has gone into its development that began in August last year and I am delighted it is now up, almost eight months later.

(Imran Naeem Ahmad is the Co-Founder and Managing Editor of JournalismPakistan.com)