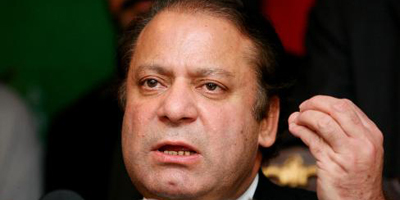 JournalismPakistan.com March 19, 2014
ISLAMABAD: Pakistan has announced setting up a media commission focusing specifically on safety of journalists. Prime Minister Nawaz Sharif made the announcement about the commission during a meeting with a delegation of Committee to Protect Journalists (CPJ).

An official statement quoted Sharif as saying the commission will propose measures to be adopted by the government to protect journalists in the field and to ensure their well being.

"I want to make Pakistan a journalist-friendly country where not only national but international media community should feel safe, secure and respected" Sharif said.
The commission will comprise government officials, media leaders and public figures to propose ways to protect journalists in the field and to monitor the prosecution of crimes against journalists.