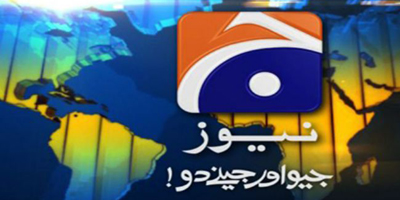 JournalismPakistan.com February 16, 2015
ISLAMABAD: Pakistan Tehreek-e-Insaf has ended its boycott of Geo News Television after eight-and-a- half months, the party's central leader Shafqat Mahmood participating in Hamid Mir's program Capital Talk.
Mir welcomed Mahmood on his show and thanked the PTI for ending boycott of the channel.
PTI chief Imran Khan announced to boycott the channel in his press conference on May 2, 2014 in Islamabad, alleging the channel's role in rigging the general elections held in May 2013.
During his campaign and sit-in against the PMLN government, Khan regularly criticized Mir Shakilur Rehman for siding with "corrupt and rigged government."
A source in the PTI told JournalismPakistan.com that Geo Television's management and representatives from journalists unions had been requesting Imran Khan to end the boycott.
"The backdoor negotiations between the PTI and journalist unions' representatives have worked out and Imran Khan has finally decided to end the channel's boycott," he said.
On November 25 last year, Imran Khan held a detailed meeting with journalists from Geo-Jang group at his residence in Bani Gala. Khan was requested by the delegation to allow his party representatives to appear on Geo TV talk shows but he had declined.