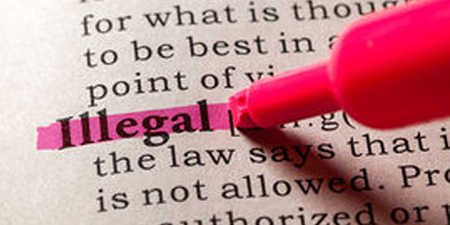 JournalismPakistan.com September 24, 2016


ISLAMABAD – The Pakistan Federal Union of Journalists (PFUJ) has strongly condemned the sacking of 31 journalists from the city desks of The Express Tribune without any prior notice.
Chairman PFUJ ad hoc committee Mohammad Riaz termed it unlawful, and an inhuman action on part of newspaper management. In a statement issued Saturday, Riaz demanded of the Express Tribune management to withdraw its unlawful decision and reinstate all the forcibly laid-off journalists forthwith. He said the management had threatened journalists of termination if they did not resign.
Riaz pointed out it was a violation of labor and industrial laws which regulate the functioning of newspaper industry. He reminded the management of their contractual obligations of serving a notice on payment in lieu thereof apart from gratuity and other benefits.
He said the newspaper management had not fulfilled the required legal procedure prior to the forcible retrenchment of journalists from its offices in Peshawar, Islamabad, Lahore and Karachi. He said it seemed that the present government had detached itself from the human rights of the working class people.
He appealed to the political parties, democratic forces and human rights organizations to take notice of this unlawful step taken by The Express Tribune management and extend their support to the affected journalists. He also appealed to the all splinter groups of PFUJ and elected bodies of press clubs across the country to hold protest demonstration against the retrenchment of their colleagues.
Riaz said the PFUJ ad hoc committee, after holding its meeting, will announce a future plan of action.