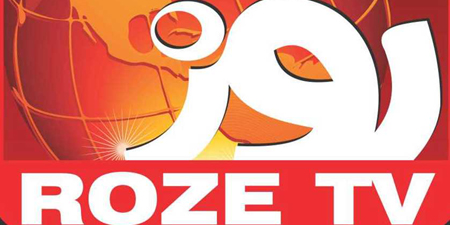 JournalismPakistan.com September 22, 2016


ISLAMABAD - Pakistan Electronic Media Regulatory Authority has Roze TV Rs 200,000 for airing unfounded and baseless allegations against Dr Fouzia Saeed, Executive Director Lok Virsa.

The authority's Council of Complaints in its 41st meeting Thursday also directed the channel to air an apology during prime time programming in the same manner and with the same magnitude withinin seven days. In case of non-compliance, the organization's license will be revoked, the recommendation said. The council also warned them not to violate PEMRA laws again.

The decision comes following a complaint by Dr. Fauzia against the channel for airing unfounded allegations against her in the programme "Bay Naqab" aired on June 5, 2016.

The complainant in her application maintained that "anchorperson Naveed Satti tried to blackmail the national institution for his ulterior motives through his programme without obtaining any point of view of Lok Virsa management or conducting proper research on the issue. He made personal attacks on the Lok Virsa Executive Director showing her personal photographs and making unfounded allegations which could pose serious threat to her life and her family."

She said the reporting violated basic journalistic ethics, fundamental rights and was a clear violation of Clause-8 of the Code of Conduct for Electronic Media 2015.

The complainant asked the council to ask the anchor to submit any evidence in support of his allegations regarding appointments and other matters. Subsequently, the content of the programme in point was played during the hearing of the case wherein it was observed that the anchorperson had made serious allegations against the Lok Virsa official about her appointment, printing expenses, and celebration of Basant festival.

The council asked the anchor to submit any evidence in his defense, but he failed to do so and sought more time. He was then directed to submit evidence at the next hearing.

During the 40th council meeting the complainant appeared in person but Nadeem Tanoli a coordinator appeared before the council informing them the anchor was not in the country and again sought an adjournment.

The channel could not prove the allegations despite being given three opportunities. On Thursday the complainant's representatives appeared before the council and the respondent anchorperson represented the channel. He was asked to prove his allegations and produce any evidence but he failed to do so.
Related posts from JournalismPakistan.com Archives:
Roze TV errs, gets PEMRA notice