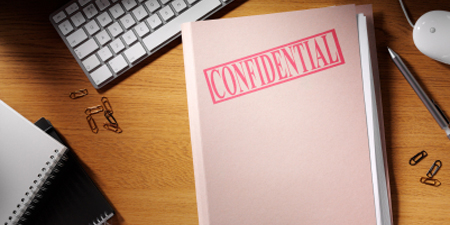 JournalismPakistan.com December 17, 2016


ISLAMABAD – Top officials of ministries, divisions and departments have been warned not to leak classified information to media, especially the federal cabinet decisions.
The Nation reported Saturday that Cabinet Secretary Nadeem Hassan Asif, through a letter dated November 24, 2016, told the relevant officials: "As a policy, ministries/divisions/departments should discourage visit of the press reporters/unauthorized persons to places where classified information is processed.
"Only the spokesman of the ministry/division/department should deal with the press carefully," said the letter titled "Leakage of classified information."
The secretary noted that instances of leakage of classified information including proceedings of high level meetings were on the rise.
"In order to curb this tendency, it is imperative that precautionary measures are taken at all levels of official hierarchy for safe and secure custody of cabinet papers," the secretary wrote.
He suggested opening enquiries in departments from where leakage to the press/unauthorized persons occurs.
The official said the "federal ministries and indeed all other participants, privy to information emanating from summaries/discussions of the cabinet or cabinet committee meetings, or high-level presentations are required to be most careful and circumspect in discussing/commenting on any aspect of the proceedings, publicly or semi-publicly, except where the press or the public are required under decision to be so briefed."