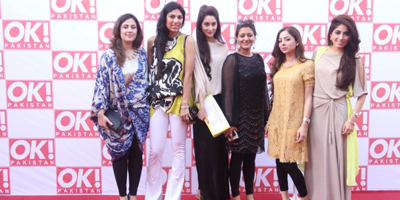 JournalismPakistan.com March 24, 2014
KARACHI: International celebrity magazine OK! having a readership of over 50 million has launched its Pakistan edition.
The launch took place at Mohatta Palace on Saturday in Karachi. The magazine's Editor in Chief Aamna Haider Isani was quoted by Dawn.com as saying: "It's been a labor of love. And it took several months to put it together. People thought, 'what's the big deal? Just put it together!' But, no...every single page had to be sent to London for approval. They were very particular about the tiniest of things which is great."
"Their philosophy is simple: it has to be about celebrities, it has to be positive, the tone has to be upbeat. We intend to redefine celebrities in Pakistan. More than just people who look nice and dress nice. We want to promote 'real' heroes. People who have achieved something in life."
The inaugural edition which will be available from April features a picture of late Benazir Bhutto.
The magazine which has 20 international editions is priced Rs500. Its publisher in Pakistan is Saher H. Paracha.