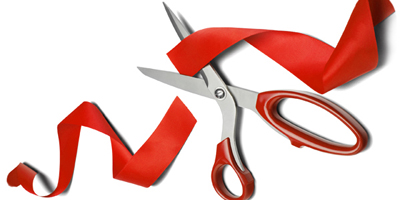 JournalismPakistan.com October 26, 2014
ISLAMABAD: Medialogic Pakistan (Pvt) Ltd, the national TV ratings provider, officially launched its new service comprising 20 cities and 1,000 plus households.
According to a media release, the new service utilizes state-of-the-art technology from Kantar Media UK.
Medialogic and Kantar Media announced a technology partnership last year whereby the existing TV Ratings Panel in Pakistan was to be expanded and upgraded using Kantar Media's global expertise in this field.
Medialogic will replace its older meters with the latest generation 'Rapid Meters' from Kantar Media. Rapid Meters employ state-of-the-art audio matching technology to measure TV viewership and are equipped with GPRS communication for timely data delivery. This latest hardware will be complemented with world class analytics software Infosys Plus.
This was announced at a launch ceremony held in Karachi. The ceremony was hosted by Medialogic and inaugurated by Kantar Media executives Keld Nielsen, Global Commercial Director and Mansoor Khan, the Regional Director of MENA & South Asia. It was attended by all leading broadcasters and advertisers.
Medialogic introduced electronic overnight TV ratings data in Pakistan in 2007 with a panel covering three cities which has gradually been expanded to nine cities and 675 households. However, with the rapidly expanding TV market in Pakistan, Medialogic had committed to upgrading its panel. The new panel covers Urban Pakistan through daily data from more than 1,000 households and 5,000 individuals spread over 20 cities. This latest expansion has been done with consensus of leading broadcasters, advertisers and media agencies of Pakistan. It is expected that the new data will provide a more robust and accurate picture of the expanded universe.
Salman Danish, CEO of Medialogic, said: "Medialogic remains committed to providing the most accurate, practical and effective media research solutions to its clients. With Kantar Media's global expertise and Medialogic's understanding of the Pakistani media industry, we are confident that the new TV ratings service will facilitate better decision-making ultimately leading to a more transparent, efficient and dynamic TV Industry."
Keld Nielsen, Global Commercial Director, Kantar Media Audiences, commented: "The growing uptake of digital channels amongst broadcasters and consumers continues to demonstrate the health of the TV industry across the world.
"We are excited to be part of the evolving media landscape in Pakistan, acting as technology partner to Medialogic to enable the measurement of all channels to become a reality. Our commitment to ensure our technology meets the measurement challenges of both the present and the future will ensure that the TV ratings currency continues to form the foundation of a burgeoning media industry in Pakistan."