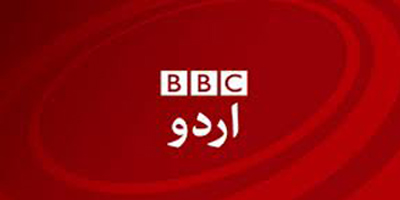 JournalismPakistan.com June 28, 2013
The National Union of Journalists (NUJ) is seriously concerned about the job cuts at BBC Pakistan and offers support and assistance to colleagues, according to a post on the Asian Human Rights Commission website.
The service in Pakistan is linked to the BBC World Service which is a UK public-funded organization. In May 2013 BBC Pakistan announced plans to cut nine reporters out of 14. At the same time as announcing the job cuts the company were relying on producers to report the news.
In March 2007 some employees of BBC World Service registered 'BBC Pakistan' as a private company. The NUJ believes the purpose of establishing BBC Pakistan was to enable the organization to cut costs and restructure. At the time some of UK-based employees transferred to Islamabad.
The NUJ is calling for an immediate halt to the planned job cuts at BBC Pakistan and an open investigation into the current employment and recruitment practices in the BBC Urdu Islamabad Bureau, the AHRC website said.
Pervaiz Shaukat, President of Pakistan Federal Union of Journalists (PFUJ), has condemned the termination of service of the BBC Urdu's nine reporters. There are three reporters from Lahore, two each from Islamabad and Karachi and one from Quetta. They have all been served termination notices with effect from Wednesday 26 June.
"The termination notices are unlawful and in violation of BBC's own HR policies and set procedures," said Shaukat in a statement.
Michelle Stanistreet, NUJ general secretary said: "We want to offer support and assistance to our BBC colleagues in Pakistan. BBC Pakistan should not close their doors tomorrow. We are calling for an urgent investigation and review."
The BBC reporters in Pakistan have been working under constant stress for several years due to an increase in their workloads and have at times risked their lives while performing their duties and received threats for the stories they were writing. Instead of recognizing their hard work, they are being fired from their jobs today.