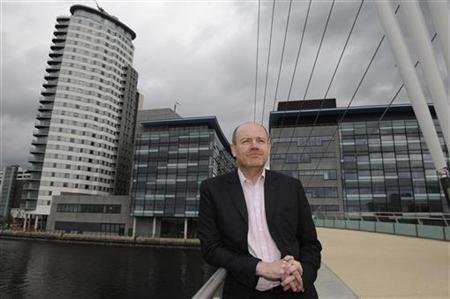 JournalismPakistan.com August 15, 2012
The New York Times Co has tapped BBC's Mark Thompson as its next president and chief executive, capping an eight-month search for an executive to lead the company as more people get their news through digital products.
Thompson, 55, will report to the New York Times board of directors and to its chairman, Arthur Sulzberger Jr., starting in November, the company said on Tuesday.
"Our board unanimously concluded that Mark is exactly the right person to lead The New York Times Company at this particular moment in time," Sulzberger wrote in an internal email to employees.
Thompson will lead the New York Times, publisher of its namesake newspaper and the Boston Globe, during unprecedented challenges facing the publishing industry as advertisers place their dollars elsewhere and readers favor smart phones and tablets over the printed page.
Thompson most recently served as director general of the British Broadcasting Corp, one of the most powerful television positions in Britain. He announced in March that he was stepping down from that post at the end of the London Olympics after serving in the top job since 2004.
Thompson guided the BBC with its eight TV channels, 50 radio stations and extensive website through morale problems, assaults from Rupert Murdoch's media empire and threats to the corporation's funding by the British government.
"He's the man that turns up with his dust pan and brush when the party is over," said Emily Bell, a former Guardian news executive and current director of digital journalism at Columbia University, referring to Thompson's skills in dealing with organizations in turnaround.
The New York Times is one of the most prominent newspapers in the world and is considered a thought leader in the news business. Last year, it rolled out a pay model for its digital products that so far has been hailed for its success in getting readers to pay for news.
"It's a positive," said Doug Arthur, an analyst with Evercore Partners. "He's run a big time operation that certainly gets a lot of scrutiny."- Reuters